The Woodlands Probate Attorneys
Dossey & Jones, PLLC Helps You Navigate Probate Law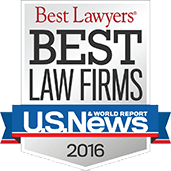 What is Probate Administration? - When a person dies, legal steps must be taken to transfer title to their property. Title to property does not pass automatically to those named in a decedent's Will. The Will must be admitted to probate and a representative appointed by the court to act on behalf of the estate. On the other hand, not all Wills must be admitted to probate. Whether or not a probate procedure is necessary will depend on the assets owned by the decedent and how they were titled. Certain situations can be handled without court involvement.
There are several options for probate when a person dies without a will, some of which do not involve a judicial proceeding:
Affidavit of Heirship
Determination of Heirship
Small Estate Affidavit
Dependent Administration
Independent Administration
Probate for decedents that had a well-drafted will is a simpler process, but still requires that the will be admitted to probate to pass title to assets. The court will also appoint a representative to act on behalf of the estate to pay all debts and taxes and to distribute the remaining estate to the decedent's family, heirs, or beneficiaries.
Helping Clients Fulfill Their Fiduciary Duties in Montgomery County
Probate administration is not a minor responsibility; the estate's representative has a fiduciary duty to collect and manage the estate according to the will of the decedent or the order of the court, pay all proper creditor claims, and always act in the best interests of all heirs and beneficiaries. Our firm can provide a highly qualified Texas attorney to advise you when you are administering an estate. We know Texas probate law inside and out and can guide you step by step through the probate administration process.
A typical probate process will involve:
Admitting the will into the court record, or if the decedent died intestate (without a will) having a determination of the rightful heirs;
Having an executor or administrator appointed by the court;
Filing the initial inventory and required notices to beneficiaries, charities and creditors;
Collecting assets and obtaining valuations, if necessary;
Preparing interim reports and requests to the court, if necessary;
Filing final income and estate tax returns for the decedent;
Working with creditors to pay all of the decedent's final debts and expenses;
Preparing a plan of distribution if there is more than one beneficiary; and
Coordinating distributions to the beneficiaries and heirs.
Serving as Executor or Administrator
An executor is a court appointed representative of the estate that was named in a person's will. If the person appointed by the court is not named in the will, they are known as an administrator. We can assist you in determining who should be appointed by the court, or if there is no family member able to serve, we can also fill the role of administrator.
When no executor is named in a will, we can file a petition with the court to have you or a third party act as probate administrator of the estate. Anyone who has been named as an executor of an estate or who needs a qualified individual to fill this role of an administrator should look no further than Dossey & Jones, PLLC, located in The Woodlands.
We Can Help You Handle Probate in Montgomery County
Dossey & Jones, PLLC has years of experience in several legal areas, including probate and estate planning. Paige Jones is a board-certified probate and estate planning specialist with the Texas Board of Legal Specialization. We are more than qualified to counsel you in your role as executor.
Fill out a case evaluation and provide us with the details of your situation for personalized advice or call Dossey & Jones, PLLC attorney or CPA today at (281) 410-2792!