Conroe Elder Law Attorneys
Elder Law & Medicaid Planning for Conroe, TX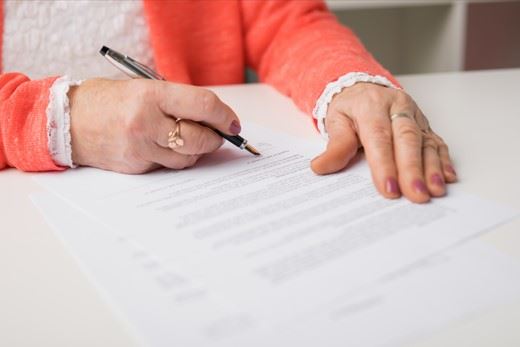 If you or your family and friends are retired or nearing retirement, you may have wondered about Medicaid. Could it assist with you or your family's nursing home or in-home health care needs? Do you even qualify? Is there anything you should be doing now in anticipation of some of the health challenges you and your family may be facing in the future? Dossey & Jones is here to answer some of your basic questions about Medicaid and help you identify the next steps in making your Medicaid Plan.
---
*If you have just been placed in a nursing home and need to qualify for Medicaid immediately, please call our office at (281) 410-2792 as soon as possible and set up an appointment. Losing even a month's eligibility could cost you thousands of dollars.
---
On This Page:
---
What Assistance Is Available for Long-Term Medical Care?
There are several options available to seniors who need assistance paying for long-term medical care. Some are available to anyone over the age of 65 while others have medical and financial requirements.
Medicare: available to those over 65 or with certain disabilities
Medicaid: available to low-income individuals for long-term medical care
Long-term Care Insurance: private insurance available for purchase, often only affordable for those who purchase it prior to retirement and before they develop any significant long-term medical problems.
VA Pension Benefits (Aid and Attendance): monthly cash benefits to wartime veterans and their spouses with low income and certain medical needs.
Social Security Disability Insurance: available to low-income individuals with certain medical disabilities
What Is the Difference Between Medicare and Medicaid?
While both offer assistance in paying for healthcare, Medicaid is available to low-income families for long-term medical care. Medicare is available to anyone over 65 or with certain disabilities regardless of their income.
What Does Medicaid Cover?
Medicaid generally covers the medical, support, and prescription costs of long-term nursing home care. Medicaid also covers community-based alternatives to nursing home care, including nursing services, personal assistance services, adaptive aids, medical supplies, assisted living, minor home modifications, and respite care. Unfortunately, there are often lengthy waiting lists for the community-based alternatives available through Medicaid.
What If I Have Too Much Income or Too Many Assets to Qualify for Medicaid?
The way Medicaid in Texas is structured it is possible to have too many assets or too much income to qualify for Medicaid, but not enough to cover your healthcare costs.
There are several planning techniques that can restructure your assets or income so that you can qualify for Medicaid, including:
Medicaid Asset Protection,
Medicaid Spend Down,
Miller Trusts, and
Gifting Strategies.
Do I Need an Elder Lawyer in the Conroe?
Technically, no. You can fill out the Medicaid Application yourself. However, the Application and the documentation required to support it are very complicated. If the Application is not completed correctly and completely, you could lose months of eligibility worth thousands of dollars. An elder law attorney in the Conroe can develop a plan that will qualify you for Medicaid as quickly as possible while avoiding penalties.
How Can Dossey & Jones, PLLC Help?
1. At your initial appointment, we will review your financial situation, your medical needs, and your personal concerns. Determine which government benefits programs and private insurance options you are eligible for. Design a Medicaid Plan to qualify you for the government programs and private resources that best meet your needs.
2. Implement your Medicaid Plan to make you eligible for the government programs that best meet your needs. This may include drafting trusts and managing any gifting, spend down, or asset protection strategies that are necessary to make you eligible for government benefits.
3. Fill out the Application for Medicaid and/or other government benefits for you and help you gather the documentation needed to support it.
4. Once you have qualified for your government benefits, create a detailed plan for maintaining your eligibility going forward.
5. Prepare an Estate Plan that will reduce or eliminate the amount of money that your estate will be required to repay the state under the Medicaid Estate Recovery Program (MERP) at your death.
6. Prepare other Estate Planning Documents, such as Medical and Property Powers of Attorney, Directives to Physicians, Declarations of Guardian, and HIPAA Releases which will allow you to select agents who you would like to make financial, medical, and end-of-life decisions for you should you become incapacitated.
Serving clients throughout Texas, including Conroe, Harris County, surrounding areas such as Conroe, Houston, Spring, Conroe, Huntsville, Tomball, and Montgomery.
---
Fill out a case evaluation and provide us with the details of your situation for personalized advice or call either of Dossey & Jones, PLLC's Conroe elder lawyers today, Brittany Sloan, at (281) 410-2792!
---
"We were very pleased with his knowledge..."

- Yuv M.

"Outstanding Service"

- Former Client

"Estate Planning"

- Bart Cary